"I was an inch from nearly skidding off the moss covered wall which divided the area between the lake and the cold, muddy ground. My friend screamed hysterically for a mere 2 seconds, almost as if the world was going to end when my right foot slipped slightly. If luck had left me during that period, I would have fallen straight into the lake, helplessly flapping my arms like an ostrich just for the sake of not drowning. What more having ducks cruising noisily whilst I help myself to the bank of the lake. To add to that, it was 10 minutes before the start of our illustration class. Thank God I was saved from extreme embarrassment of going to class drenched and soaking wet and probably smelling of duck's poop.
Before I start rambling about petty things..
This pair of ASOS shoes is my second pair of brogues. I love how they look polished, sophisticated and can easily lend an overall boyish charm to any outfit. I have this pair locked up in its box for quite a while now but only took it out recently to make full use of it. I reckon my snake printed top fits my style of illustration. Both look like pieces of distressed inks.
And I finally successfully dyed my hair ombre. I might have a trim soon to relinquish my split ends.

Photos by Arati Subba."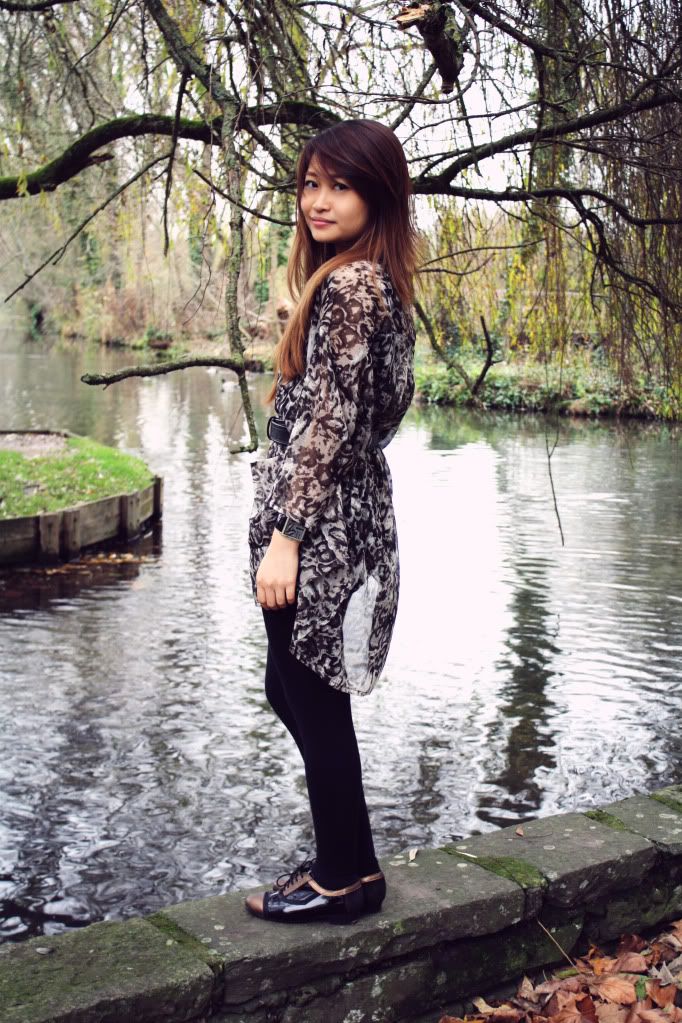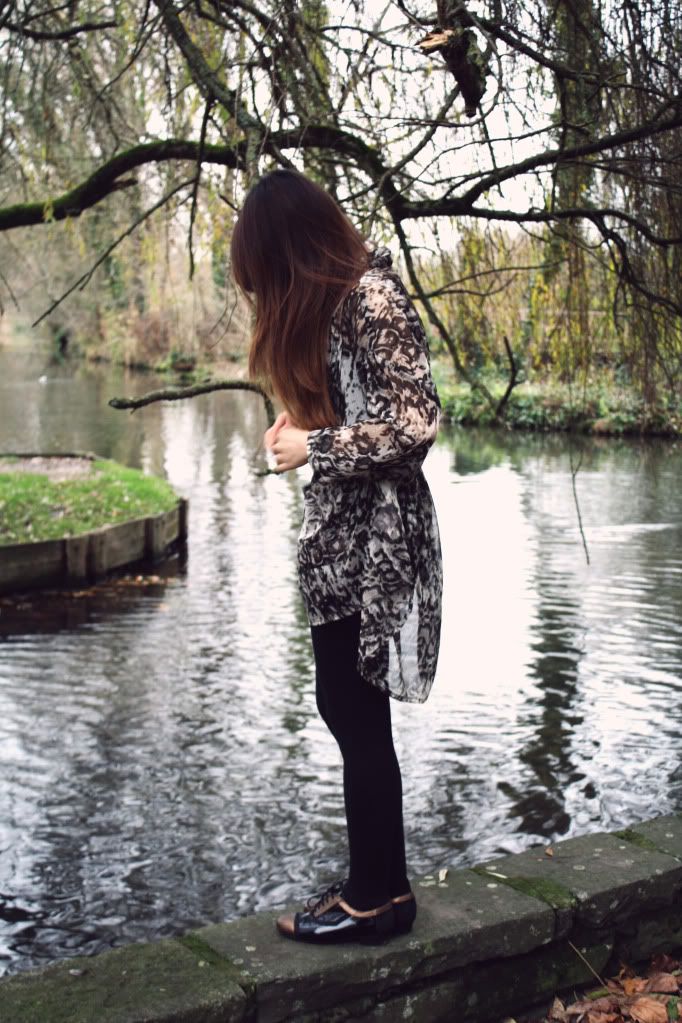 This is my darling friend Maricel who is the only person that knows me and my existence currently and suffers the same stressful pain I am going through. Just wanted to say THANK YOU for listening to me moan, bitch and curse during highs and lows. Looking forward to Christmas now and see you in class tomorrow wear some thing nice so that I can shoot you again maybe in the water this time?! :) As for those who visit my site I don't like posting my 'outfits' much because I enjoy photographing more.